Android is one of the top mobile operating systems, offering users plenty of useful features and tons of cool apps and games to choose from. However, where iOS users have long been able to use Cydia and, more recently, third-party installers to get modified apps and games, until now Android users have not had this kind of access.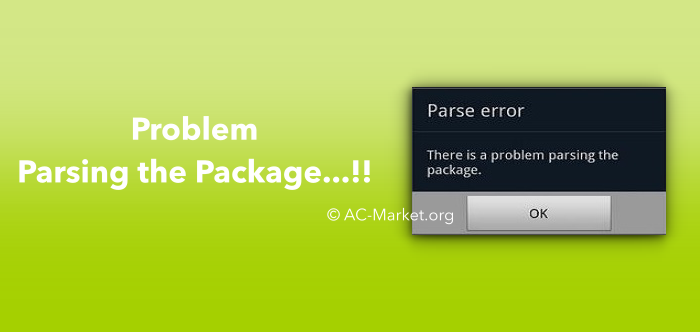 Now they have with a third-party installer called AC Market, offering you a choice of thousands of apps, many of them modified. For most people who use ACMarket, there haven't been any issues, but there are a few reports coming in of one error in particular – a package parsing error.
What Causes This Error?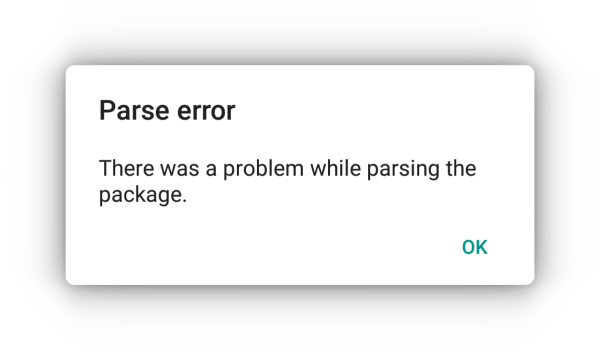 An error message reading "There Was a Problem Parsing The Package" is the last thing you want to see when you are trying to install Android apps. This happens when you try to install ACMarket and is generally caused by the APK parser. Parsing is nothing more than the analysis of a string that contains any combination of characters, digits, and symbols. This string is part of the app coding and, if it doesn't follow the grammar, the error will occur. Other reasons why this error may happen include:
The ACMarket APK file has not downloaded correctly or is incomplete
The application may not be compatible with your device and/or firmware version
Your security settings may be stopping the app from downloading
The APK file may be corrupted
This all sounds very technical and troublesome, but there are a couple of ways to fix the error.
Fix the Problem Parsing the Package Error :
Start with the first method and continue through until one of them clears the error and ACMarket downloads correctly:
Method 1: Check the Manifested ACMarket App APK File
The Manifest app file is an APK file that has been customized as per your needs. For example, some users will extract the APK, remove things like ads and then save the apk file again. A file such as this is called the Manifest file. If you have done this, it could be causing the parsing error. To fix it:
Open the APK file on your device and look for a file called andriomanifest.xml
Change it back to the default settings
Now look at the name – if the file was originally called "app.apk" and you gave it a new name, for example, this could also cause the issue. If you have a little coding knowledge, you could also look into the app code to see if there are any obvious errors.
Method 2: USB Debugging
This has worked for many users:
Open your Android settings app and tap on About Device
Look for where it says Build Numberand tap on it 7 times in succession
You will be presented with a message telling that "you are now a developer."
Go back into Settings and choose the option for Developer Options
Check the box beside the option for USB Debugging
Close settings and try installing ACMarket again
Method 3: APK File Corruption
Sometimes, a parsing error is caused by a corruption in the APK file. The easiest way to get around this is to remove all traces of the file from your device and download it again, ensuring that the APK is complete. The best way to do that is to follow our download guide and use the APK file we provide for you. This file has been thoroughly checked to ensure it works as it should.
Follow all these methods; one will work for you, and none of them take long to implement. Don't forget to let us know how you get on and follow us on Facebook for more tips and tricks like this.
SaveSave
*Please let us know if the Download LINKS on this page are NOT WORKING.