SoSoMod app is a great alternative appstore for Android phones.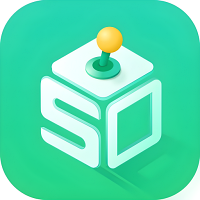 The SosoMod app is free to use, and you get a massive choice of modified games and other unofficial modded content for Android.
How to Download SoSoMod:
Go into your Android Settings app and into Privacy or Security
Find the option to Allow From Unknown Sources and use the slider to enable it
Close Settings and open your browser.
Click on the Download button above and download the SosoMod.apk file.
When it has finished downloading, go into your Downloads folder
Double-tap on the file and follow any installation directions on your screen
The SoSoMod icon will be on your home screen when it is successfully installed
How to Use SoSoMod App:
SoSoMod is a user-friendly app and no different from the official app store to use:
Open SoSoMod and tap on one of the app categories
Find an app or game and tap it – you can use the built-in search bar to help you
Tap Download beside your app or game and wait
When it is installed, the icon is on your home screen
SoSoMod App Features:
No Geo-Restrictions – All geo-restrictions have been removed, ensuring any user can download all apps and games, no matter where they are or whether their region has any restrictions in place
User-Friendly – As easy as the official app store to use and all the content is in categories, ensuring you can easily find what you want to download. You will find categories such as Modified Games, Patched Apps, Tweaked Apps, Latest Apps, Trending Apps, Top Apps, and many more
Ad-Free – No popup ads that you get in the app store games or apps and no having to complete surveys before you can download something. Just install SoSoMod and enjoy whatever apps or games you want.
Free Apps – SoSoMod is free to download and use and all content is free to use too.
Up To Date – Updated regularly to fix problems, increase security, enhance the app and bring new content
High-Speed Downloads – High-speed downloads ensure you get your apps and games quickly, even quicker than the official app store.
Secure – SoSoMod is a safe app store, as the developers included SSL encryption and update it regularly. All apps are checked for viruses and exploits and are booted from the store if they fail.
TroubleShooting Guide:
When I Open SosoMod, I Only See a Blank Screen. How Do I Fix This?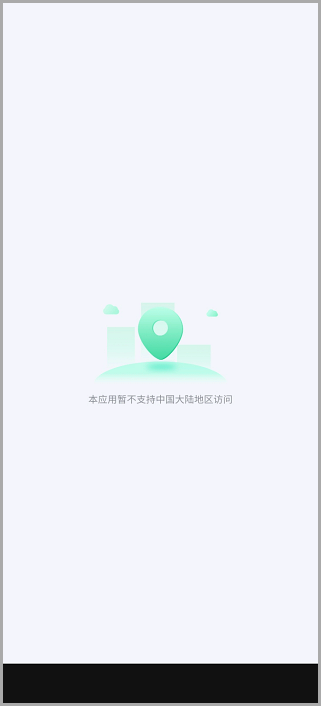 This is the most common error reported. When you open SosoMod, the screen is blank or shows the above page and, after a few seconds, the app will crash without giving you an error message. There are several reasons why this might happen and, as such, several fixes:
Sometimes, it can happen because of a temporary loading issue but this is simple to fix. Open your recent applications screen on your device and close down SosoMod. Here are the steps to close open applications. Try opening the app again and it should work. If not, try the next fix.
Perhaps the easiest way to fix this is by hard rebooting your Android device. Press the Home and Power buttons simultaneously for at least 10 seconds. Release both buttons and press on the Power button. Hold it until you see the screen come back on and, when your device has rebooted, try opening SosoMod app again.
If neither of the above solutions work, allow your device to run out of battery naturally. When it has switched off, put it on charge and press down on the Power button. Try opening the SosoMod app again, it should work.
If it doesn't work, try deleting the SosoMod app from your device and reinstalling it, using the above tutorial. Normally, when you reinstall an app and log back into it, Android will restore all the settings; this should fix the issue.
Frequently Asked Questions:
What Mobile Platforms does SoSoMod Support?
SoSoMod is only supported on Android devices. This is one of the few options Android users have, compared to the many alternative stores for iOS users, and the developers will not be providing support for any other mobile platforms.
Can I Install SosoMod on my PC or Mac?
Yes, you can install it on macOS or Windows with a simple workaround. Although official desktop support is not given, if you install a good Android emulator, such as BlueStacks or Nox Player, then you can install the APK file on your computer and use it as an alternative to your desktop app store.
Do I Need to Root my phone to install SosoMod?
Not if you don't want to. SoSoMod works well on rooted and non-rooted devices and if you opt not to go down that route, your device is kept secure. It also ensures any warranty on your device cannot be voided too, as it would be on a rooted device.
Why Download SosoMod on Android?
SoSoMod is a great choice for Android users and millions of people are already using it in place of the official app store. It offers plenty of choice, something to suit all tastes, including tons of modified apps and games, working emulators and much more. It's free to use, so you've nothing to lose by trying it and you don't even have to root your device. Download it on your device today and make it your app store of choice.
Can I Use SosoMod on iPhone?
No. SosoMod is an Android-only app store and the developers will not be producing an iOS version. However, iOS users already have plenty of third-party stores to choose from, whereas Android users have few. You can use it on your desktop computer by installing an Android emulator, though.
User Ratings: