The PlayMods appstore brings you the latest Android Game Mods.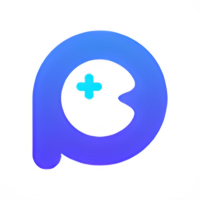 You can download the PlayMods APK from the links below.
How to Install PlayMods App:
Download the PlayMods APK on your mobile phone using the links above.
A security prompt will appear; ignore it and tap on OK
In your downloads folder, find the .apk file and tap it to install
Wait for the installation to finish. Now, you can start using the PlayMods app.
Since PlayMods is a third-party app, you must allow it to install on your device by enabling Unknown Sources.
How to Install PlayMods on a PC:
You can even install PlayMods on your Windows PC, but it will require an Android emulator.
Install an Android emulator on your Windows computer using the links above. We recommend Bluestacks or Nox Player.
Now download PlayMods APK on your computer ( from the links above )
Once the emulator has been installed, launch the emulator and find the application list and add PlayMods.apk to it
You can now access the PlayMods app store via the emulator home screen
How to Use the PlayMods App:
Launch the PlayMods app on your phone
When it opens, you will see several categories, including Home, Discover, Rankings, etc. Click on the one you want
You can also see the latest app additions in a separate window
Find an app or game to download, click it, and install it on your phone.
PlayMods App Features:
Latest Game Mods: PlayMods offers thousands of modified apps and games, including all of the latest ones
Fast and Safe Downloads: All mods on the PlayMods appstore are tested for viruses before being uploaded into the store, so you know everything is safe, and download speeds are among the fastest of any third-party app installer
Multi-Language Support: PlayMods is available in several languages, including German, English, French, Chinese ( Traditional and Simplified ), Romanian, and many more.
Pause and Resume Downloads: On the PlayMods app, you can stop and start your downloads as you want.
Frequently Asked Questions:
These are the answers to some of the questions you might have about PlayMods:
PlayMods is a Game Mods download store for Android users, offering modded Android apps, games, and more. Because it is community-driven, mods can be uploaded by any user for everyone to use, and you also get a commenting feature for any app you try. These comments tell the developers and other users whether a Mod works or not, and the developers use the feedback to improve upon their mods – that way, you know you are getting a fully working and improved game mod.
Yes. The PlayMods app store is perfectly safe, and all the apps and mods are tested for viruses before they are allowed on this appstore – if an app fails this check, it is removed immediately.
No, the PlayMods APK doesn't contain any Viruses. The developers have worked hard to make sure your app experience is safe and reliable, and they have a reputation for keeping the appstore safe. However, you should only download PlayMods using the official download links ( listed above ), as these are tested for safety and security.
Is Downloading Mods from PlayMods Safe?
Downloads on PlayMods is 100% Safe. The modders have put a lot of work into their app store to ensure that your experience is safe and enjoyable. All content is fully tested for viruses and safety before it is uploaded into the store. Any mod that fails those tests is removed.
PlayMods is a community-driven appstore, which means all users get to have a say in it.
Any User may upload Mods to the PlayMods store.
These mods are tested by other users, and they can add comments to say if anything is wrong with the app, how good it is, and more.
The developers improve the apps using these comments, ensuring the best ones go to the Top of the lists.
Every mod is tested for safety before it is allowed into the store.
Download the PlayMods app and enjoy game mods on your Android phone.
PlayMods app download is completely Free. There are no charges for downloading or using the app or anything in it, and there are no hidden charges either. It is one of the best alternative app stores for Android, offering lightning-fast download speeds, plenty of choices, and a massive user community. You can even request a specific game mod or upload any that you may find on the internet.
Can I Install the PlayMods App on my iPhone?
Yes. Although PlayMods is Android-based, there is an option that allows you to use PlayMods on your iPhone.
PlayMods is certainly making a name for itself among Android users, offering an easy way to get modified gaming content without needing a rooted device. It's all free, so try it today and see what you think – you've got nothing to lose. Connect with the PlayMods Team on Youtube.
User Ratings: