Are you looking for an easy way of streaming videos on your Android phone or tablet? Then try Mobdro. This Android app is constantly monitoring the web and finding the best and safest streams online for your videos, bringing them directly to your device.
Want to know the best bit?
It's completely free
How to Download Mobdro:
Installing Mobdro is very simple. Follow the tutorials below to download Mobdro app on your device.
Method 1: APK for Android
Enable the Unknown Sources option on your device ( Settings > Security ). This is the only way that Mobdro can install properly, given that it is a third-party app.
Download Mobdro onto your device from the link above.
When the download has completed, pull your notification screen down, tap the notification and let it install. Alternatively, go to your downloads file and tap the .apk file
Confirm all the requirements that Mobdro needs and tap Install
Enjoy your videos on your android phone and tablet.
Method 2: for Amazon Fire TV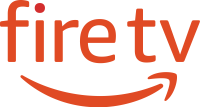 Now Fire TV stick users can download the Mobdro app on their device easily to stream content directly on a large screen TV.
Method 3: for PC and Mac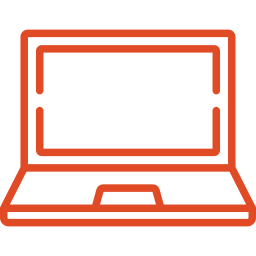 Windows and Mac users and install the Mobdro app on their desktop and laptop computers to stream online content and live TV. Follow the instructions below.
Mobdro App Pros:
User-friendly interface, very nice to look at
Thousands of videos available to stream on your device
Cool feature that lets you share videos
Contents are categorized – find what you want fast
Mobdro App Cons:
Limited to Android devices and PC's with an Android Emulator
No episode selection feature
The free version does not support Chromecast
Ad-supported – no way around this
Wait, there's more
Features Overview:
Discover – No matter what your preference, find video streams from anywhere, any genre and any language
Share – One-click lets you tell your friends what you are watching and share video recommendations with them
Bookmark – Organize your video streams in one easy place, filter by genre, topic or language and have your player history always available
Capture – Download videos and watch offline, whenever you want and wherever you are
We're not done yet
Is Mobdro Legal?
Mobdro is an Android app that lets you watch free streams from the internet, place them into categories, and watch them, online or offline. The app developers do not have any control over the location of the streams nor over the content and cannot be held liable for what you stream – that is the responsibility of the website or page the streams are hosted on. Plus, Mobdro cannot and will not take any responsibility should content fail to display; your internet connection be poor if you pick up a virus or anything else. Using Mobdro is entirely at your own risk, and you should cover your back by using a VPN and anti-virus software on your device.
Got any questions?
We can answer them
Frequently Asked Questions:
An app that is constantly crawling the web looking for free video streams and bringing them to your device
Quite easily, just follow the instructions in the Installation section near the top of this post
Yes, it is, if you choose the Ad mode option. If you don't want ads, choose the No Ad mode
Nobody likes ads interrupting their viewing, and you have the option of removing them – simply agree to give up some of the idle resources on your system to keep the Mobdro servers running smoothly, and click the Remove Ads option. Don't worry; Mobdro will not use your device for storage or data mining, and they will not access your personal information.
What Happens To My Personal Data?
Mobdro will not access any personal information or your contact information on your device. They have complete respect for your privacy and are only interested in providing you with a great experience.
Why Does Mobdro Require the Start on Boot Permission?
Mobdro requires a service to start up on boot so it can periodically check for updates. Open Settings > Updates to set this period up. This will not have any negative impact on your battery life.
What is the Share Option for?
This lets you send a link to another user so that, with one tap, they can watch the same video as you.
Almost there
Troubleshooting:
Got problems with Mobdro? Don't worry, and we have the solutions:
Done!
Mobdro is a cool app that provides Android users with a great way of watching TV and video streams wherever they are. Tell us if you use it and what you think; follow us on Facebook for more great tips.
Disclaimer:
AC-Market.org will not make any checks to verify the licenses held by the IPTV suppliers for delivering content through the service. AC-Market.org will not accept any risk or responsibility nor do they advocate the download or streaming of materials protected by copyright. All media accessed through the services and applications listed on this website are the sole responsibility of the end-user and AC-Market.org also does not host any of the services or apps – this guide has been written as an educational guide only.
Additional Information:
---
| | |
| --- | --- |
| App Name: | Mobdro |
| Price: | Free |
| Platform: | Android |
| Developer: | Mobdro Team |
*Found a Broken Link? Report it below.