LuluBox is a brand-new platform for sharing Android game plugins.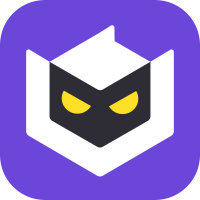 Update: The LuluBox app for Android is not getting any support from its developers. We recommend downloading the PlayMods app instead.
You can use the links below to download the LuluBox app on your Android phone.
How to Install LuluBox APK:
Tap the download button above to download the lulubox.apk file.
A security prompt will appear. Enable the option to Allow from Unknown Sources
Now tap the Install option to being installation.
When LuluBox is installed, you will see it on your home screen
How to Install LuluBox on PC:
Because LuluBox is an Android app, you can install it on your Windows PC using an Android emulator.
First, install BlueStacks or Nox Player Android emulator on your PC
Download the LuluBox APK file on your PC
Launch the emulator's application list
Add lulubox.apk to the list and install it.
Now open LuluBox using the emulator app and start enjoying your unlocked games.
How to Use LuluBox:
Open LuluBox from your device home screen
It has a similar layout to an app store and offers a list of game plugins as shown below.
Pick one of the game and find a mod you want to install
Tap it, and installation will begin.
Now start playing your unlocked games.
LuluBox App Features:
Mod packages are not needed with LuluBox
LuluBox doesn't need Root Access
You won't experience any lags in your gameplay
Notifications can be disabled, giving you immersive gaming without interruptions.
Battle Themes are available for unlocking
All Skins can be unlocked
Built-in Chatroom enables game players and Mod developers to converse and share ideas.
Troubleshooting Guide:
I Can't Get LuluBox to Load or Run Properly.
This is usually due to loading, connection, or server errors and there are a few ways to fix it.
It could be that the LuluBox servers are down or flooded with traffic and struggling to cope. In the first instance, try waiting for a while to see if the error clears. If not, try the next method.
It may also be that your data or Wi-Fi connection is not working correctly or is weak. Try running other things on the same connection to see if it is working. If not, you must find out why and fix the issue.
The simplest explanation is that LuluBox is being used by too many people simultaneously. Please wait a while and try again.
Frequently Asked Questions:
The LuluBox app lets users download game plugins or share their own plugins with others, allowing gamers to unlock add-ons for their android games.
How do I download LuluBox APK?
You can download the Lulubox APK from the links above or from the ACMarket appstore.
Yes, LuluBox is 100% safe to download and use. However, we recommend downloading an anti-virus on your android phone as an extra safety measure.
No, LuluBox is a safe Android program that allows downloading game plugins that unlock exclusive game features.
Do I have to Root my phone to Use LuluBox?
No, Lulubox does not require rooting of your Android phone. This makes it very convenient to download and use the LuluBox app.
Can I install LuluBox on my PC?
Yes, Lulubox can be installed on a computer using any working Android emulator like Bluestacks or Nox Player.
How to install LuluBox on an iPhone?
Unfortunately, you cannot download LuluBox on the iPhone. If you are looking for iPhone game mods, download the Panda Helper app.
User Ratings: