Following apps can be downloaded directly from this page using your iOS device. Click on the links, and install the apps.

Popular Games:
All app links provided by TweakBox and HipStore Repository.
Popular Apps :
Fix Untrusted Developer:
The Untrusted Developer error is common with custom or unofficial content; it's just Apple's way of trying to stop you using it. All it takes to fix it is a couple of minutes of your time:
Find the Profiles section in your Settings app, under General
Locate the relevant app or game name in the list of profiles and tap on it
Tap Trust and come out of your settings app
Try the app or game again; you won't see the error this time
Alternative Apps:
If you are looking to try something outside the ACMarket app, then take a look at three of the best alternatives for iPhone and iPad users.

TutuApp is a reliable unofficial app installer that is packed with thousands of iOS apps, games and jailbreak tweaks. Many of these content has been modified with new features, making the apps work much better.
Open TutuApp installer, and you'll find modified apps like Spotify++ and Snapchat++, along with emulators, screen recorders and more.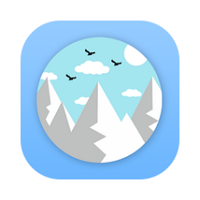 AppValley is an app installer with a difference in that it contains more Cydia tweaks. Most of these are the games emulators, and AppValley app offers us a huge choice of these to download from, including GBA4iOS and HappyChick. Now Copy-Paste the link below to download.
Alongside those, there are thousands of free apps, games, and lots of other exclusive content.

Panda Helper is one of the most popular and reliable of all the iOS and Android app installers. With thousands of apps and games to choose from, plus a load of jailbreak tweaks, the developers are incredibly active, keeping the installer updated regularly.
Panda Helper offers modified games like Pokémon Go, and apps like MovieBox and Spotify++.
ACMarket is the latest in a long line of third-party app installers, containing UNLIMITED modified apps and games. All of them are "FREE to DOWNLOAD" and use, packed with extra features.
*Please let us know if the Download LINKS on this page are NOT WORKING.