These days, Android users are not limited to the official Play Store for their apps and games download; there are several alternatives available, and one of the best is called 9Apps.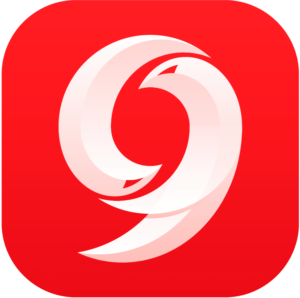 How to Download 9Apps:
There are two ways to download 9Apps Installer.
Method 1: 9Apps Android APK
This is simple enough to do:
Open Android Settings and go to Security
Toggle the option for Unknown Sources on
Now download the 9Apps APK file onto your device from the link above.
Find it in Downloads and double-tap to install it
When the 9Apps icon is laded on your home screen, the app store is yours to use
Method 2: 9Apps for PC and Mac
9Apps can also be used on your Windows PC or Mac system, allowing you to enjoy all your favorite Android games and apps on your desktop. Because 9Apps is Android, you will need to install an Android emulator; first, BlueStacks or Nox are the best ones.
Download either Nox Player or BlueStacks onto your desktop from the links above.
Sign in with your Google PlayStore account – if you don't have one, set one up for free
Download the 9Apps APK onto your desktop
Open the emulator, find the APK and install it
9Apps can be accessed via your choice of an emulator, and you can download any app or game you want.
What is 9Apps?
Developed by a Chinese company named Alibaba Group, 9Apps is an alternative to the Android app store. It has grown in popularity and is used worldwide, one of the most used app store alternatives available today. It offers everything you have come to expect from the official store, but with a twist – many of the apps and games are 3rd-party, and everything is free.
Why You Should Download 9 Apps:
The best reason is, quite simply, the amount of content it offers you. With a huge range of unofficial apps and games, 9Apps is also reliable, stable, and safe to use. Some of the top features of the app include:
It Doesn't Hog Your Device Resources – 9Apps is not a large file, which means it doesn't use up all your free space or your memory. Packed into it are thousands of Android apps and games and 9Apps can be installed in under a minute on your device.
Offline Installation – Where the official Play Store requires you to have an internet connection to download any app or game, 9Apps doesn't. You can install any app or game from it without an internet connection whenever you want.
Unlimited Downloads – One of the top features, 9Apps, does not limit you in how many apps you can download. There are no restrictions, and you can also download third-party content, something that the official app store doesn't allow.
It is Safe – 9Apps does not contain any viruses, malware, adware, spyware, or anything else that can harm your device and your data. Every app is tested before being allowed into 9Apps, ensuring that you can download anything you want in complete security.
Works on All Android Versions – 9Apps offers compatibility with all Android software from v2.1.1 Éclair, right up to the very latest version, and it offers more than 10,000 apps and games to all users. Do be aware that some apps are limited to certain Android versions, so not all apps will work on your device.
Fast Downloads – 9 Apps offers high-speed downloads, the fastest in any app of its kind, ensuring you get your apps and games as quickly as possible.
It's Free – 9 Apps will not cost you a single penny to download and use, and every app and game in it is also completely free to download and use, regardless of Android device or software version.
It is Efficient– Because it is such a small app, it is much more efficient. To give you an idea, the official Play Store requires 65 MB of your internal storage; 9Apps takes less than 10 MB.
All-In-One Solution – 9 Apps offers you everything you need in one user-friendly app. From your favorite classic apps and games right up to the latest versions of games and apps on offer, everything you need is right here.
Easy to Use – 9 Apps is very easy to use, with fast downloads and no ads constantly appearing on the screen, interrupting your use. It even offers app suggestions for you and has a user-friendly interface with a cool graphical interface for easy browsing.
Popularity – with more than 5 million active users in the world, 9Apps is fast becoming one of the most popular third-party app installers.
Multiple Languages – 14 different languages are on offer in the app, including English, and you can download in any one of them.
Comparison: 9Apps vs. Play Store
To give you a better idea of what 9Apps offers, we compared it with the official Play Store:
| Google Play                  | 9Apps |
| --- | --- |
| Many apps and games require payment   | Everything is free |
| Needs 65 MB or more of internal storage    | Takes up less than 10 MB |
| Bloatware and untidy interface | Clean interface, none of the bloatware |
| Some apps are geo-restricted | No geo-restriction, all apps available everywhere |
| Only current game versions available    | Download current or previous versions of apps |
Frequently Asked Questions:
To answer some of your questions about 9Apps:
What Apps Can I Download?
Just about anything you want. 9Apps offers over 10,000 apps, games, themes, ringtones, wallpapers, and a whole lot more. Everything is updated regularly, and more content is added on a regular basis too.
What Size is the App File?
Much smaller than you would expect for so much! 9Apps comes in at around 2.3 MB in size, making it efficient and fast to use, as well as not using all your device's resources.
Yes, it is, and every app or game in it is free, too, including the 3rd-party apps.
Can I Install it on My iPhone?
Right now, no. 9Apps is an Android app store and is currently only available on Android mobile devices, and on desktops using an Android emulator. However, we have it on good authority that the developers are currently working on a way for iOS users to install 9Apps on their devices too.
Yes. The developers have put a lot of work into ensuring your safety when you use their app. Every app or game submitted to the store is checked for security and safety before being allowed in. There are no viruses, malware, or anything else that can harm your device and regular updates keep it that way.
Why Can't I Download it From the Google Play Store?
For two reasons – first, it is an unofficial app, and the official store does not allow any unofficial content in Second, it is an app store and, as such, is in direct competition with the Play Store.