Do you wish that Snapchat for Android had better features? Well, now it does. A modified app called Snapchat++ brings all the missing features into the app for you.

Even better
It's free, and you don't need to root your device to use it.
That's not all
Look at what you get:
Snapchat++ Features:
With all the stock features, you get all this too:
No rooting needed
Completely free
Change your recording strength
Spoof your location, wherever you are
Custom options built in for notification sounds and Launch View
Plenty more – download it to see what
Isn't that cool?
Is there a catch?
Download Snapchat++:
Only that you need to download ACMarket first. An alternative app store, ACMarket offers Android users plenty of apps and games, including modified apps like this one. Downloading it is dead easy:
Or follow these steps to get ACMarket first:
Download ACMarket following the steps at the link
Open ACMarket from your home screen and tap on Tweaked Apps
Find Snapchat++, tap on it, download it and enjoy
It's that easy
But wait, there's more
SnapChat++ Not Working?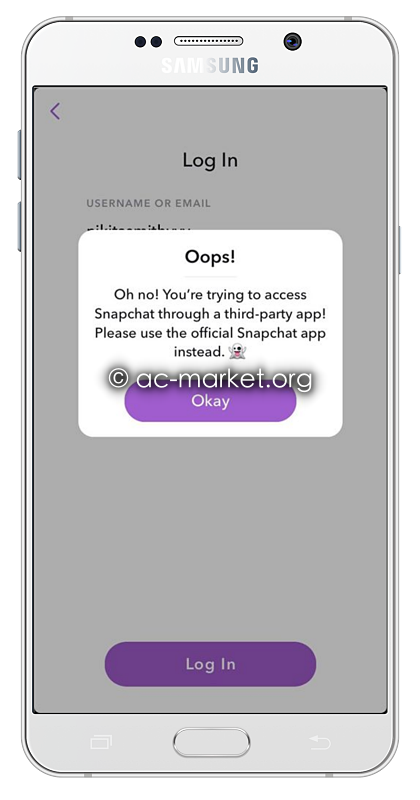 If Snapchat++ stops working, there may be a couple of reasons for it. If you overuse the modified app or if Snapchat detects that you have modified data moving across the network, they may limit how much you can use the server or stop you altogether.
You can get around this in two ways:
Use the stock Snapchat app for a couple of days before going back to Snapchat++
Install a VPN on your device when you use modified apps
And we're done
What do you think of Snapchat++? Are the extra features worth it? And don't forget to have a look through ACMarket as well; it offers users thousands of Android apps, and many of them are modified.
Give it a go, see what you think and follow us on Facebook for more Android tips and tricks
*Please let us know if the Download LINKS on this page are NOT WORKING.