MX Player is one of the top-rated video player apps with support for both Android devices and desktop PCs. It is free to use, open-source and a cross-platform streaming app that is in use by more than 200 million users worldwide. It is incredibly powerful, offering highly advanced hardware acceleration and subtitle support.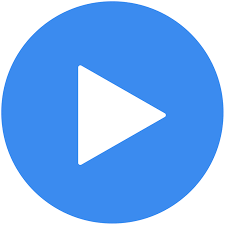 Download MX Player app:
How to Use MX Player on PC:
While most people will download and use the Android app on their mobile devices, you can also use it on your desktop PC too. How can you do that when it is a mobile app? Quite easily; by using an Android emulator called NoxPlayer. One of the most popular emulators in use today NoxPlayer makes it very easy to install and use Android apps on your PC, and it is the only way to install MXPlayer. Here's how:
Download BlueStacks to your desktop
Click the setup file on your desktop to start the installation
Accept the terms and conditions; if you do not, you can go no further
BlueStacks or NoxPlayer will be installed to your PC
Next, download the MX Player .apk file onto your PC
Launch NoxPlayer and search for the MXPlayer apk file
Click on it, and the installation will begin
Accept the required app permissions and wait; it will take a couple of minutes for MX Player to be installed
When it is, you can access it via NoxPlayer and take advantage of all its cool features
Pro Features:
MX Player Pro offers users all these features:
Hardware Acceleration – use the new HW+ decoder to apply this to your videos
Multi-Core Decoding – the first video player for Android devices to support this feature, offering up to 70% better performance on dual-core devices over the single-core
Pinch to Zoom, Zoom, and Pan –simply pinch and swipe the screen to zoom in and zoom out. There is also the option to Zoom and Pan
Subtitle Gestures –move between texts by scrolling backward or forward; move the text by using Up and Down and change the text size by zooming in and out
Child Lock –ensure your kids can safely use the app without accessing other apps or making calls – a plugin is required for this feature
MX Player Pro offers support for pretty much every well-known codec and video formats, including:
AVI
DIVX
FLV
MKV
MOV
MP4
MPEG
WEBM
WMV
XVID
Many more
Attempting to play unsupported file formats will result in a message from MX Player offering a free codec pack to support your file.
Network Stream Playback – file streaming over the internet, i.e., cloud storage, with the correct URL
Playback Resume – MXPlayer resumes any video from where it quit, or it will begin again – you will be given the choice
Background Audio Playback –enabling this will keep your videos playing in the background when the app is minimized, allowing you to multitask seamlessly
What's New?
With the latest release of MXPlayer Pro, you get native 64-bit support which means that your video playbacks are 30% better in performance, making them much richer and faster. There is also improved compatibility with the tegra3 and x86 chipsets without needing to install another codec pack.
Troubleshooting:
As with most apps, you may come across one or more of the following errors:
Files not displaying on video list
Files on SD Card:
MX Player will show you a list of all video files on your SD card. You need to copy all your files onto the SD card otherwise they will not appear in the list.
Refreshing:
If you know the files are already on the card but not being displayed, simply refresh MX Player by tapping the Refresh button (top-right of the screen). MX Player will scan again and look for new files.
Hidden Folders and Files:
If the files still do not show up, some may be hidden. To fix this:
Open MX Player Settings>List
Click on Show Hidden Files and Folders and ensure that the box beside Recognize .nomedia is not checked
Click on Refresh again
Profiles:
If you get a message that says '/sdcard is not shared among the profiles on MX Player,' it means that any files created or copied using other profiles will not be shown in the profiles list. The only way to see them is to go back to the profile the file was copied or created with.
License verification fails
If the license verification fails while you are using MX Player Pro, it could be down to you using Kids Mode or a restricted profile – this will limit the features you can use. Fixing it is simple:
Open MX Player and log in as Primary User
Ensure you have an internet connection and verify the license by clicking on Menu>Help>About
Next, staying logged in as the primary user, open the Secondary User settings in System Settings>Users
Uncheck the box beside Mx Player Pro and then check it again
Switch back to Secondary user and run MX Player Pro
This should fix the issue.
Initial startup takes too much time
This could be a problem with your storage (the SD card) or with your device.
Too Many Folders:
It could be that you have too many folders; MXPlayer will scan them all to build your video list up, and if you have many, it can take a long time. The quickest way to fix this is to configure the player, so it only scans your media library – open MX Player Settings>List and clicking on Folders.
Too Many Audio Files:
You could have too many audio or video files, although this rarely affects MX Player. Try removing some to shorten the launch time.
Memory Error:
An Internal Memory Error or SD Card Error could affect how long the launch time is, slowing down the reading. The best way out of this is to format the memory or SD Card.
Additional Information:
---
[table "10" not found /]