MediaBox HD fans are incredibly disappointed because their favorite streaming app is no more. Don't worry too much because there are loads of alternatives. Yes, some of them require you to pay a subscription, but, hey, at least it's legal, and you won't find your service disappearing without warning. The problem is, how do you know which services are worth using?
Let's delve in
Top 3 MediaBox HD Alternatives:
There are so many streaming apps now that finding good ones takes work. We tested hundreds of apps and have narrowed it down to these three alternatives.
Ready?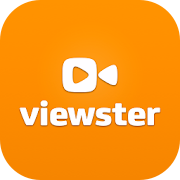 Viewster is aimed at those that love watching anime. In the app, you will find tons of popular ones, loads of movies, TV shows, and much, much more. It is free, although ad-supported, and you will find plenty of content that you can't easily find anywhere else.
And another
Sling is one of the subscription services, offering three different services, one free, one at $20, and the other at $25 per month. For your money, you get a lot. The app offers over 10,000 hours of viewing, including movies, documentaries, series, kids stuff, sports, and much more. There is also a series of very popular channels to watch, on-demand, including Disney Channel, Nat Geo, Fox, and plenty of others, and you can choose from more than 20 languages.
And finally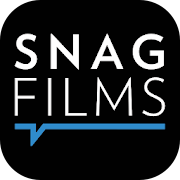 A very popular app, SnagFilms, is another free service offering more than 6,000 hours of on-demand viewing. You can choose from documentaries, movies, shows, series, cartoons, news, sports, and much more. The most popular genres are covered, including family, action, adventure, horror, kids, and more. The only snag is, there is no offline mode, so you do need an internet connection to watch it.
There you have it
All three of these alternatives offer a great choice of content, and they are all free to watch. Only Sling offers paid subscriptions with their free service being somewhat limited but, even so, you are still getting great value for your money.
And
You're not stuck with the same old content because they are all updated regularly with new movies and shows. You will never run out of things to watch with thousands of hours of on-demand viewing.
Don't miss out
You won't find better alternatives anywhere; tell us what you go for and follow us on Facebook for more tips and Android news.
*Found a Broken Link? Report it below.