Off on your holidays and want to share your experiences? Do you want to advertise your business? Or are you just looking for a cool way of keeping in touch with people? Take a look at Instagram.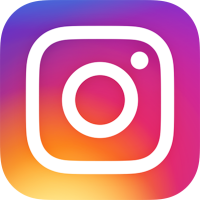 It's completely free to use
What's the catch?
What is Instagram?
There is no catch. Instagram is the top-rated photo and video sharing app in the world, and it is free to use. It has over 1.5 billion users every month and offers tons of features, not just for personal users but for businesses too. There are in-app purchases, but these relate to products you can purchase through businesses that advertise on Instagram.
Interested?
Let's delve deeper
App Features:
When you open your free Instagram account, you get all this:
Free to download and use
User-friendly app
Personal use or business
Connect with your favorite brands
Purchase products that interest you
Share every special moment in your life
Add videos or photos that self-destruct within 24 hours
Upload images or videos to your feed to show up on your profile
Direct Messaging or Start Fun Messaging allow you to keep in touch with each other
Add features using the creative tools
See longer creator videos on IGTV
Use Explore to help you find other people to connect to
Loads of other features
Wait, there's more
How to Download Instagram:
Instagram can only be downloaded from the official Android app store, so head there now and download it. Or you could just tap the link below which will take you straight to the app in the store and download it:
It couldn't be any easier
It doesn't matter whether you want to share personal snaps and videos, are a business looking for a great advertising platform, or are just looking for some cool ideas; Instagram is where it is all happening. And with in-app purchases now available, buying your favorite products from your favorite brands has never been easier.
Try it now
Instagram is free to download and use, so you don't have a thing to lose. It takes just seconds to set up your account, and then you are free to snap away and upload all you want. You can even use some cool features to pep up your images if you want.
Tell us what you think of Instagram and what you use it for. For more cool Android tips and tricks, follow us on Facebook.
*Found a Broken Link? Report it below.