Fortnite is one of the newest battle games to hit the Android market, and it is fast catching up with other popular games. It's a cool game, and you want in on the action.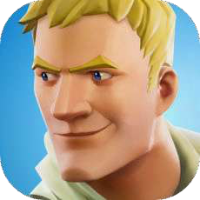 The best bit?
It's free to download
What's the story?
What is Fortnite?
It is a survival game – nothing more, nothing less. You have one goal – be the last person standing. You start in a safe area, and the longer you survive, the smaller that area gets. Build your fort, protect it, and take out your opponents.
It's that simple.
Game Features:
Fortnite offers Android players a whole host of cool features:
Free to download and play – in-app purchases available
Build your fort, gather resources and gear and fight to the very end
Play alone or join a squad
Join the Party Hub and connect with others
Play Creative – play games with friends, explore creations from the community, see new daily features islands and more
Each game consists of up to 100 players
Updated weekly with new features
Loads more cool features
It doesn't get any better than this
How to Download Fortnite:
Normally, we would tell you to go to the Android app store and download it, but the developers chose not to submit this game. Instead, it is hosted for free on their own website, and that is where you will download it from – just tap the link below to go right to it:
It's not difficult
We're not done yet
While the game is free, it is a bit limited if you don't make the in-app purchases. That said, you can still have a ton of fun without paying any real money. If your Android device is shared with others, though, you may want to take steps to prevent in-app purchases:
Open Google Play Store
Open Android Settings > User Controls
Tap the option to set a PIN or Password and input it
Go back to User Controls and enable the option to Use PIN/Password for In-App purchases
Don't tell anyone what it is, and your credit card will be safe.
Your turn
What do you think? Fortnite is certainly a cool game, and it is fast becoming one of the most popular battle games of all time. It's well worth a look, so download it and try and follow us on Facebook for more Android tips and app recommendations.
*Found a Broken Link? Report it below.