Here are some of the top frequently asked questions about ACMarket app. We have tried to answer most. If your questions are not listed here, please feel free to write down in the comments section below. We answer questions frequently.

Is ACMarket Free?
Yes, it is. ACMarket is home to lots of unofficial Android apps and games, and all of them are also free to use. The installer is supported by ads which are where ACMarket makes its money, allowing you to have the content without charge.
Is ACMarket Safe?
Yes. It is used by millions of people across the world to download from thousands of tweaks, apps, and games for the Android platform. All downloads come via a very secure server. However, the Android OS comes with its own risks as it isn't as secure as iOS, so you will also be aware of the risks involved in using unofficial apps.
Is 3rd-Party Software Safe to Use?
When you use unofficial software, you are doing so at your own risk. A great deal happens under the hood when you use this software, things that you can't see happening. It is important that you download any 3rd-party software from official sources ( like ACMarket App ) – if you choose to download from an unofficial source you run the risk of your device being attacked by a virus, malware, or some other process that can crash your device and allow your data to be compromised.
What Platform is Supported by ACMarket?
ACMarket is for Android users because it contains only Android apps and games. However, it can be used on iOS and on Windows by following some very easy download tutorials.
Does My Android Device Need to Be Rooted?
ACMarket will modify any game installed on an Android system that has been rooted, with the file served as an application for direct download. As such, you do not need to root your device, but it would be beneficial to do so because some applications or games may be blocked by Google Play when you use them over the internet.
How Can I Download ACMarket on My Blackberry?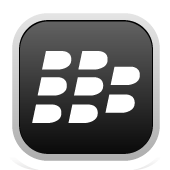 At the time of writing, the ACMarket APK will only work on Android devices. However, if you are using Blackberry 10.11 or above, APK files can be installed in a similar way to Android devices. Use the ACmarket APK file to install ACMarket on your Blackberry 10.11 or above device.
Will ACMarket Void My Warranty?
No, because ACMarket does not require any special methods to work. It will run on your device in the same way that any Android app runs and doesn't flout any security rules laid down Android. However, some of the unofficial apps in ACMarket may invalidate your warranty so, should you need to return your device to an official store for repair, you can delete the tweaks first.
Can I Use Emulators on My Android Device?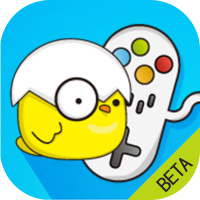 Emulators are not really designed for mobile devices but, in the past, we have been able to use them on Android by rooting the device first. This is no longer a requirement because ACMarket provides several emulators that will work on any supported Android device.
Is It Safe to Use an Emulator on My Android Device?
Like an app that doesn't come from the official store, it would be wise to check any emulator with a virus scanner first and only make sure you download those emulators through an official and safe source, such as ACMarket. Although the emulators are legal to use, the ROMs used with them are not.
What Does an Emulator Do?

An emulator is designed to make one system (the host) act as if it is another system (the guest). It is a piece of hardware or software that lets the host system run software that has been designed to be used on the guest system. In the case of the emulators in ACMarket, they allow you to play games designed for consoles, like Nintendo and PlayStation, on your Android mobile device.
Do share this page with others who may benefit from using ACMarket, especially Android users who really want their devices to do more. You can also contact us with any queries you may have.
*Found a Broken Link? Report it below.