ACMarket is one of our most popular app installers, released to provide an alternative to Rooting for all Android mobile devices. When ACMarket app is installed, you can download as many apps and games as you want that you can't get from any other official source. And if you use iOS, you can also download the IPA files and get the extra apps and games.

What is ACMarket App?
Rather than just being an installer, ACMarket Store ( twitter ) is more like an unofficial clone of the Play Store. Inside, you will find thousands of Android apps, some modified with additional features and many that simply can't be got from the official store. For those who might be concerned, ACMarket is very safe to use; it has been thoroughly tested and declared secure and stable, although you should still protect your device with a decent anti-virus solution. AC Market has plenty of useful features to tempt just about any user and, before we tell you how to get it on your device, we'll look at the best of them.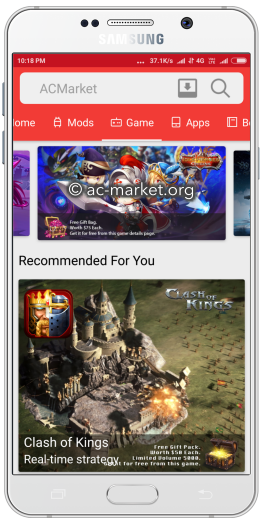 ACMarket Features :
AC Market is one of the more comprehensive installers and here's what you will find. All features explained visually ( infographic ).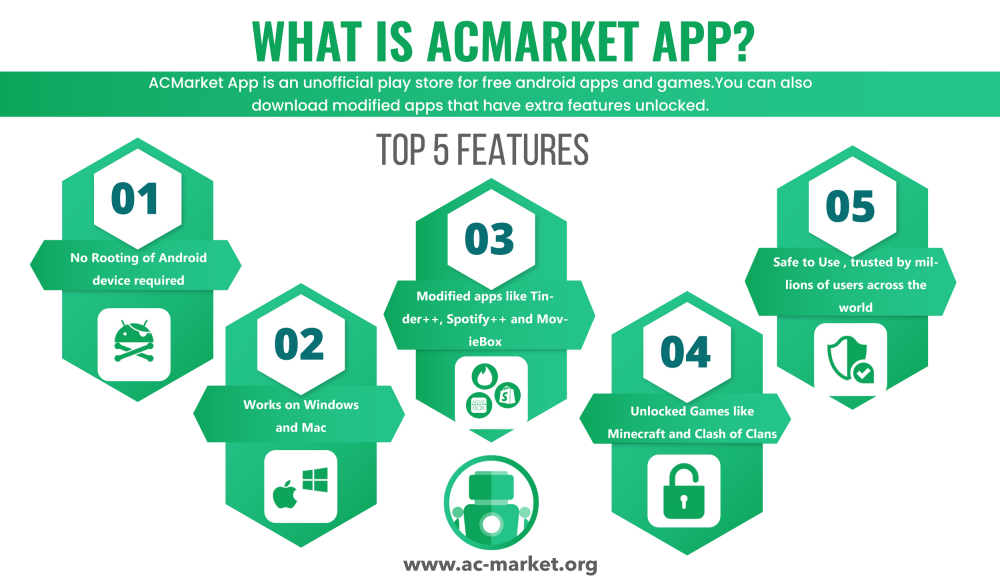 It is free to download
All the content is completely free
Works on iOS too
No need for Cydia nor for rooting your Android device
Choose from thousands of Android apps and games
Lots of apps and games modified with additional features
Several themes included for you to customize AC Market
Easy to navigate
Plenty of other features.
How to Download AC Market: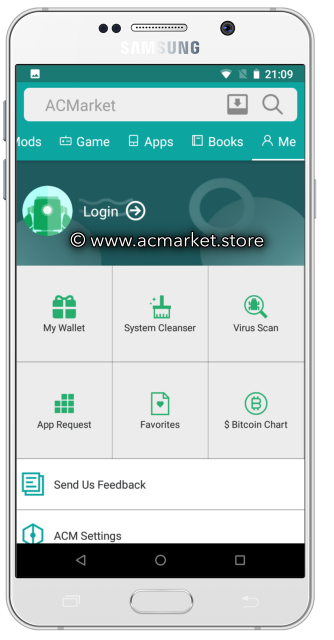 AC Market is incredibly easy to download and use, but you can forget about going to your app store to get it – it won't be there. Because it is another kind of app store, it is seen as competition to both the lay Store and iOS, so it isn't allowed in. However, you can follow our tutorial that contains the direct download links you need to get ACMarket onto your device, and you will find that linked below, along with lots more information about ACMarket:
Important Links :
Android users have never had access to Cydia, so they have never been able to download modified apps and games, despite having a platform that allows more in the way of third-party downloads. Now, with ACMarket at their fingertips, they too can have the extra content, joining iOS users as they experience the best of what Android has to offer.
Want more tips like this? Follow us on Facebook, and you'll see all our latest posts in your newsfeed.
*Please let us know if the Download LINKS on this page are NOT WORKING.